This summer (2022) Progress Theatre will be presenting Great Expectations in the ruins of Reading Abbey. The script is on Amazon and tickets are available.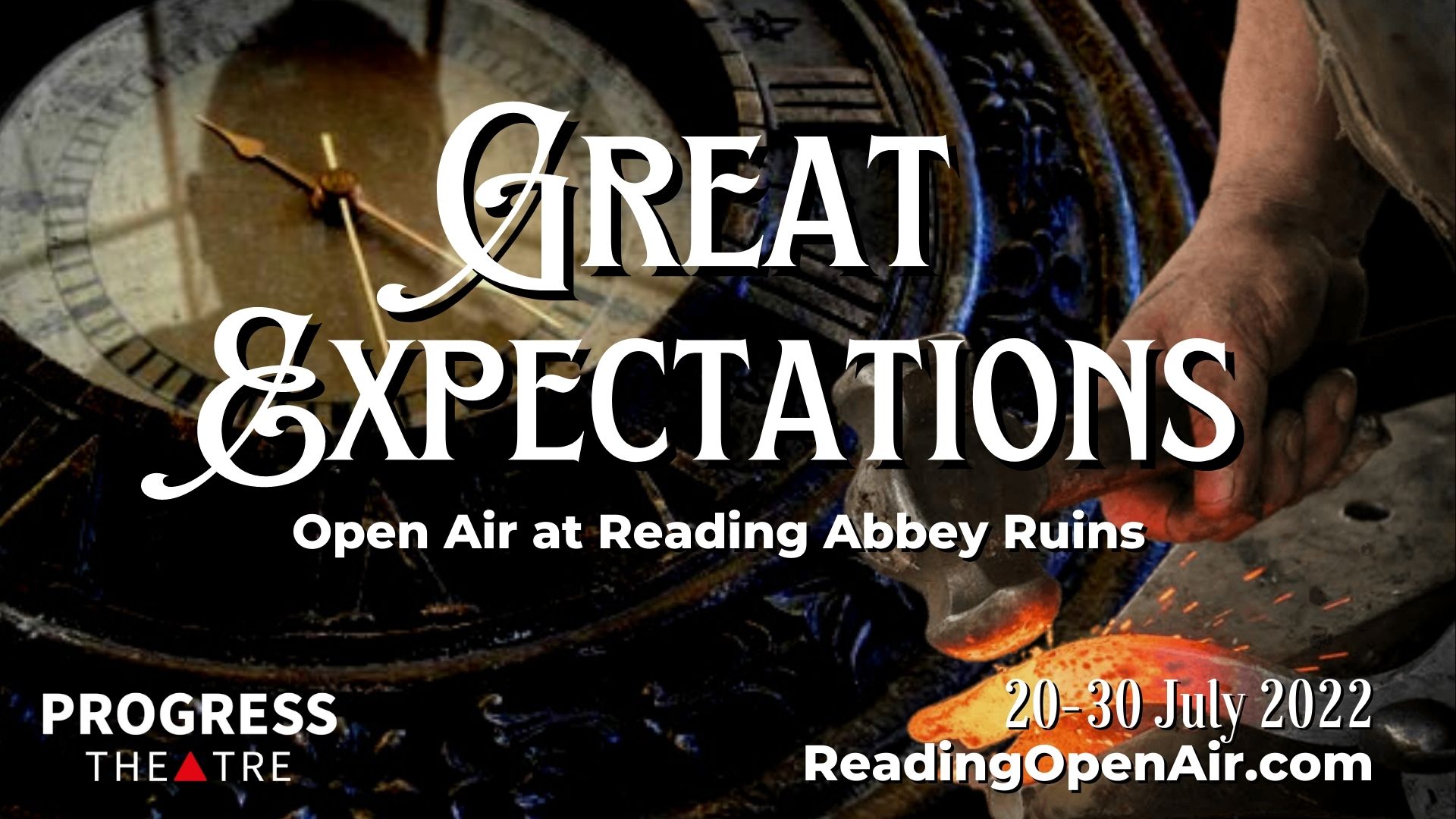 I had long had a hankering to direct a classic novel for the stage and Dickens seemed an obvious place to start. Charles Dickens himself was an enthusiast for theatre, sometimes taking to the stage himself. His novels are full of incident and emotion, with memorable characters, protagonists and antagonists, and shot through with humour. His works lend themselves to drama and many talented writers have adapted them for both stage and screen, over many years.
Without doubt, A Christmas Carol is the most frequently adapted of his works. It is short enough to turn into a film or a stage play without sacrificing major plot points. Dickens' longer novels present more of a challenge, and perhaps that is why I could not settle on an existing stage adaptation of Great Expectations that completely satisfied me. My main reservations were two-fold. First, too many elements of the story would be cut from the script. For instance, the subplot involving Orlick was often deleted, but this would lead to hanging threads elsewhere: with no Orlick, we are left to wonder what exactly became of Mrs Joe.
My second issue with other scripts was with the dialogue. Dickens wrote wonderful dialogue that defined the personality of his characters, bringing out their eccentricity and comic traits. It is presumptuous for an adapter to decide they can improve upon conversations written by Charles Dickens. Of course, much of it can sound anachronistic, and he used a lot of repetition for comic effect, but his words are a lot more accessible to modern ears than Shakespeare.
So, I set out to add to the numerous adaptations of Great Expectations. Surely, all I had to do was delete anything that wasn't a conversation, making sure what remained told the story? But of course, that still left far too much to make a stage play. So it was necessary to kill off characters. One sad loss was Mr Wopsle – the star of a chapter that may be the funniest in the novel, but a chapter that contained no dialogue. His friend Pumblechook remains in a much-reduced role. Another unlucky victim of cuts was The Aged Parent – Wemmick's elderly father. The scenes at the Wemmick home in Walworth are charming, but can hardly be said to advance the plot. Herbert's family and fiancée also fell by the wayside, along with the various hangers-on at Miss Havisham's house. Despite these excisions, the script is faithful to the main plot of the novel, with no original dialogue. Charles Dickens wrote every word spoken by the actors.
Dickens at first wrote a more downbeat ending to Great Expectations, but another writer persuaded him to change it to a more optimistic tone. However, he expresses this optimism in prose, not in the dialogue, so the ending in this play is more ambiguous. It is for the director and audience to speculate what happiness Pip's future may hold. Speaking of Pip, spare a thought for the lead actor: a consequence of adapting a novel written in the first person is that Pip is central to every scene and so never leaves the stage.
This version of Great Expectations should be a useful script for anybody studying the novel. It condenses the 183,000 odd words of the original to something less than 23,000: an evening's worth of theatre. Hopefully, it also provides a fast-moving and entertaining version of Pip's story. Enjoy!